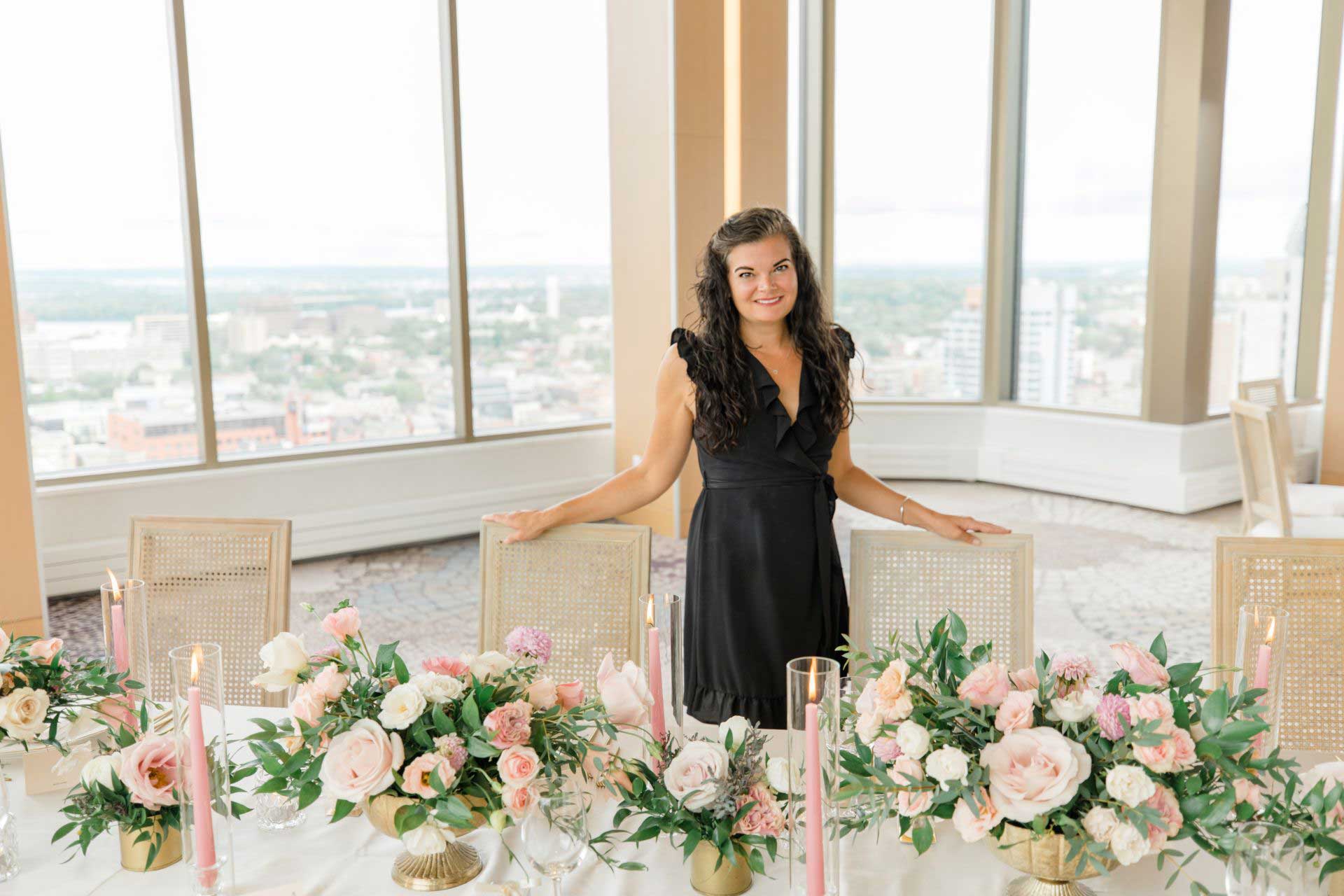 I love working with couples to create fabulous, stylish and timeless weddings. Your wedding day should be easy, FUN and stress-free. I want to hear you both say "this is way more fun than I ever could have imagined!"
At the heart of making this possible, I make a point of limiting the number of couples I work with each year and never book more than one wedding a weekend. I want to be at your wedding, thinking only of your wedding. Although others from my team of professionals may be involved, you will always have ME on your wedding day. No interns. No associate planners.
By working so closely together, I want you to grow to trust and respect my advice so on your wedding day you breathe a sigh of relief as I walk in the door. You two deserve the best day ever with your family and friends, knowing I have your back!
So a bit about my background…
After graduating from the University of Western Ontario, I worked in high-tech for thirteen years as a Director for one of the largest companies in the world.
A girl dreams of being a Wedding Planner, not of working in high tech … well at least this girl.>
So in early 2008, I followed my dream and started Erica Irwin Weddings & Events! Over these years, I have also built excellent relationships with wedding vendors and venues in the Ottawa area. My carefully curated list of wedding professionals means you will have Ottawa's best on your "wedding dream team".
I am always humbled by the trust a couple puts in me to help their wedding dreams come to life. I'm here to work with you from the beginning right through to that last tear-filled hug as we say goodbye.
I am a wife, a mom of four amazing kids, a half marathoner, a baker, a gardener and I love to chat! So let's get together for a coffee or a glass of wine and talk about your wedding!
Planned to Perfection, Remembered Always
For a Day like no other ….