Planning your wedding is full of details. How many hors d'oeuvres per guest for cocktail hour, how many drinks to account for in open bar, how long the linens should be for your guest tables, what gifts to give your bridal party, what songs for the different parts of your ceremony and then your reception! It goes on and on but hey, that's why they hire me.
The details I am talking about today are details that make your wedding day your own. Guests appreciate seeing your personality come out and for your dream wedding, every detail matters!
One of my clients had her very favourite little person be her flowergirl. She was too little at the time to carry flowers so instead the flowergirl carried this tiny nest that we had tied the rings into. She was so careful with it and the rings made it safely down the aisle!
For some couples it might be a his and hers drink for example. This gives guests an option to choose at the bar that is not the usual drink perhaps. It also lets them see your personality shine through.  Just make sure it's a drink your bartenders can make without causing a lineup!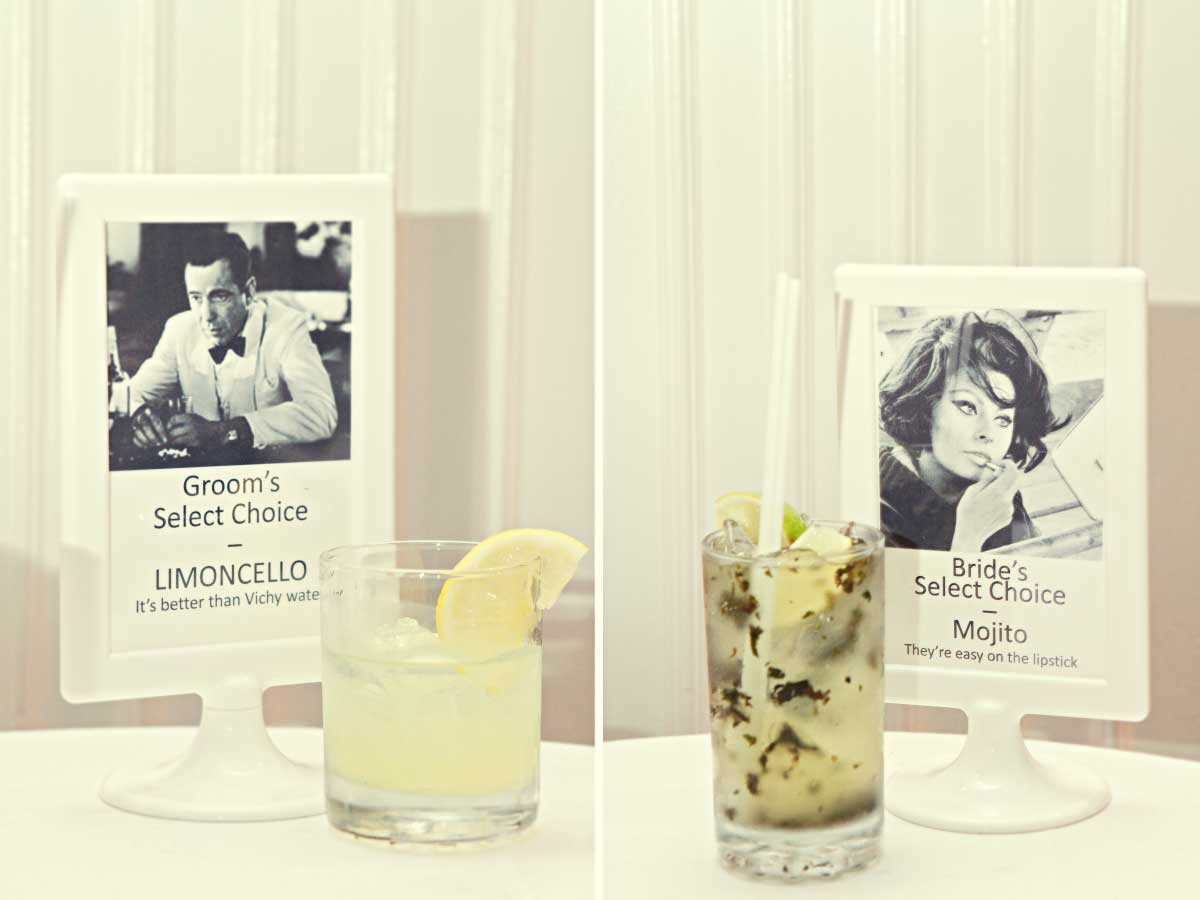 It might be a favour that reflects your love or your personality. In this case, the bride had a very cheeky sense of humour and had many different Anne Taintor cards attached to her favour boxes. This one says "She was one cocktail away from proving her mother in law right".  Love it!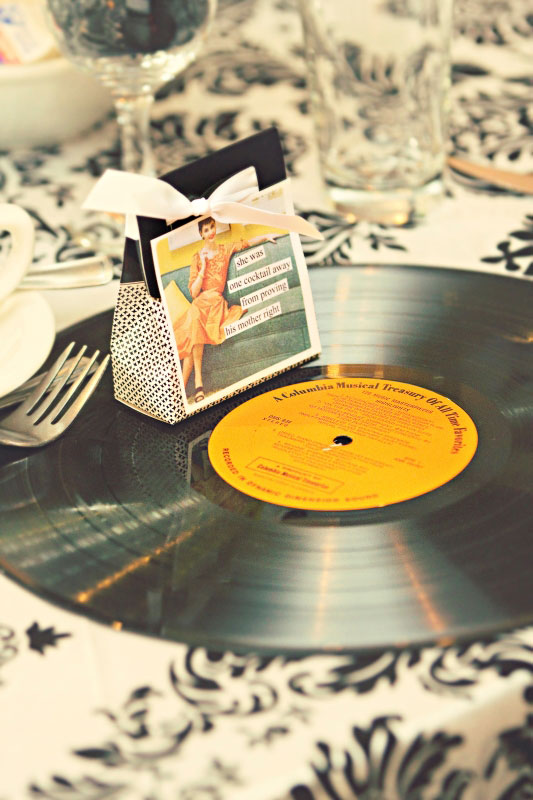 A detail that this bride didn't want to forget was her father. He had passed away and it was very emotional for her to not have him there on her wedding day. Since he wouldn't be there to walk her down the aisle or to do a speech nor to have a father/ daughter dance, this bride chose her cousin. Her cousin was extremely honoured and quite emotional himself at this enormous privilege.
To honour her dad, we attached a pendant with her father's photo onto her bouquet so she carried him around all day with her. We did the same for her best friend and Maid of Honour who had also lost her Dad.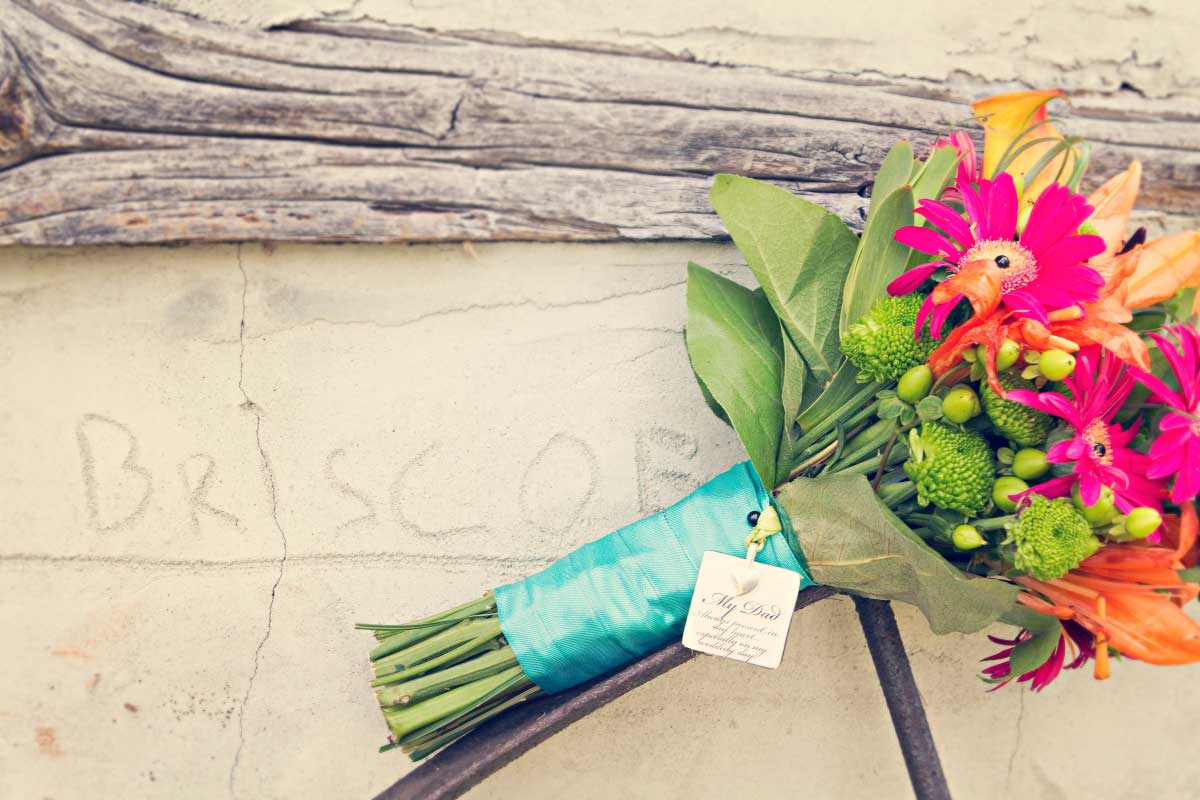 Lastly, I always love it when couples give each other notes with a gift on their wedding day. It's so emotional for both of them to open something from the person that loves them the most in the world on their wedding day. In this case, my client had given her groom her father's pocket watch. As stoic as this groom was, I don't think he held it together long when he saw what she had given him!  I know I sure didn't!